A NASA instrument launched to the International Space Station this summer will explore how dust impacts global temperatures, cloud formation, and the health of our oceans. The Earth Surface Mineral Dust Source Investigation, or EMIT, is the first instrument of its kind, designed to collect measurements from space of some of the most arid regions on Earth to understand the composition of soils that generate dust and the larger role dust plays in climate change.
Scientists have long studied the movements of dust. The fact that dust storms can carry tiny particles great distances was reported in the scientific literature nearly two centuries ago by none other than Charles Darwin as he sailed across the Atlantic on the HMS Beagle. What still remains a mystery all these years later is what that dust is made of, how it moves, and how that affects the health of our planet.
For example, we now know that dust deposited on snow speeds up snow melt even more than increased air temperature. That is to say, that dust traveling to cold places can cause increased snow melt.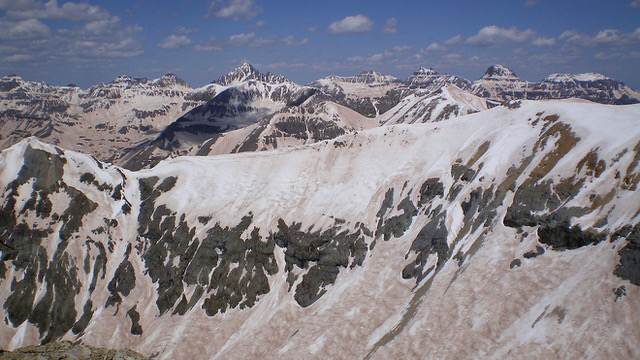 Dust can affect air temperatures as well. For example, dust with more iron absorbs light and can cause the air to warm, while dust with less iron reflects light and is responsible for local cooling. Iron in dust can also act as a fertilizer for plankton in oceans, supplying them with nutrients needed for growth and reproduction.
Thanks to EMIT, we'll take the first steps in understanding how the movements of dust particles contribute to local and global changes in climate by producing "mineral maps". These mineral maps will reveal differences in the chemical makeup of dust, providing essential information to help us model the way dust can transform Earth's climate. The studies will also allow us to better understand the effects of these dust particles on air-quality and public health. [GWL]